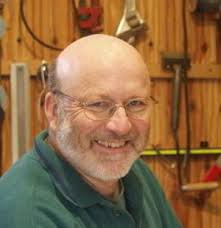 Woodturner extraordinaire
Richard Raffan has been a professional woodturner since 1970, specializing in bowls. Since 1973 his work has been purchased by major public and private collections in America, Europe, and Australia. Institutions showing his work include the National Gallery and New Parliament House Collections in Canberra, and the Power House Museum, Sydney.
Today Richard is better known as a teacher and the author of several classic woodturning books and videos. He has also ventured into artistic woodcraft that has not been near a lathe, including the iconic boats pictured below.
The Woodcraft Guild is fortunate to have a craftsman and teacher of Richard's experience as a member. His guiding hand has encouraged many members to achieve a level of skill that they thought was not achievable.
Visit Richard's web site at www.richardraffan.com